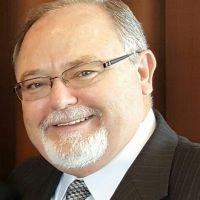 In the aftermath of the San Bernardino Islamic terrorist attack, some called for prayers for those families who had suffered a death or a wounded family member. I hope you yourself spent some time praying for their healing/ comfort and ability to move on. My wife and I lost an infant son 33 years ago this month, and I can only imagine how painful it must be to lose an adult young son or daughter – or husband or wife. It would have to be worse than what we went through, which was incredibly painful also.
But no sooner had Republicans like Ted Cruz, Lindsey Graham, Rand Paul and Paul Ryan, tweeted out their prayers were with the victims and families when a liberal NY newspaper – the Daily News -- headlined: "GOD ISN'T FIXING THIS".
It's a sad, sad day when people who call on God are mocked by the press and the liberal left. This country was indeed founded on the Bible. Our dollar bill has stamped on it "In God we trust." References to God and his word abound all over our public buildings, and one by one, groups who hate God or anything to do with God are doing all in their power to make this country an ever more godless nation. At the forefront of this effort are the liberal media and groups like "Freedom from Religion Foundation."
Wake up, America. Don't sit back idly by. Resist those who wish to make you part of a godless nation. I know, I know – prophecy says the whole world is headed downhill fast in the final years before Christ's return. But I still think God would be pleased to see that some of us don't just slide merrily down the godless slope without some resistance.
We certainly have gone downhill rapidly. I feel we become more nationally impotent in direct relation to the degree we boot God out of our classrooms, our public life, our universities, our congress and Supreme Court – and pass laws or legal decisions that go against everything we read in God's word. For example, we know how evil Roe v Wade has been as violence of the worst kind is perpetrated against millions of innocent, defenseless unborn babies. Maybe you're feeling it yourself: it's not even shocking anymore to hear or talk about unborn babies being killed or ripped out of their mother's womb – by the hundreds of thousands each year in the USA alone!
Prayer has been kicked out of the classroom. Prayer and believing in God is mocked in universities.
But what about it? To those of you who come to this site, nothing beats communing with a very real Creator. And DO pray for the victims and their families. I believe Yah is moved when he sees his children moved by the violence and terrorism around us. That's the whole lesson of Ezekiel 9. Yahweh actually orders a mark of protection put on those who "sigh and cry for the abominations in the land." We MUST feel the hurt others are going through and lift them up in prayer to God.
Prayer in fact leads us to our biggest source of protection, comfort, peace… and yes, it works. Never doubt it. The days are coming when we could witness thousands falling on one side but we are spared – because there is a living God. See Psalm 91 to understand what I'm talking about. On the other hand, if God decides to let us die or suffer, we true believers will do so without slipping in our faith in Him.
As for the editors and writers of Daily News? God is not mocked. Though he is very merciful, there are instances in the scriptures where God intervened mightily against those mocking him. One example was when Assyrian King Sennacherib proclaimed, as he was attacking Judah, how he had destroyed all the nations who stood up to him and that their gods were useless -- and Israel's God would also be useless. But then --WHAM! God struck him in a huge way. You can read the story in 2 Kings 18 and 19. Note especially 2 Kings 18:28-35 and note the words of the Assyrian spokesman Rabshakeh. Verses 34 -35—"Where are the gods of" – this and that place, and he mocks Hezekiah and the Jews relying on Yahweh.
Well, Hezekiah prays – yes, prays – and receives a response through Isaiah the prophet – but not before he got another threatening letter from the Assyrians.
Click on "Continue reading" to the right to see what Judah's king does, and what God does in response.