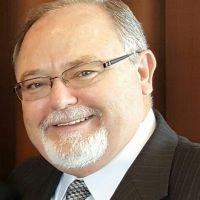 A well-known phrase but often misunderstood
Did you know back in the days of the apostles there was an actual person as known among Jews in Jerusalem as "the thief in the night"? Yeshua and Paul certainly would have been aware of this. Once you read this blog, certain scriptures will jump out with clarity.
Here's the background: the priests were each given certain shifts, schedules and rotations for all the various temple jobs. One of their mandates was that the fire of the large altar was never to go out. So a priest would be assigned each night to be a "watchman" if you will, and to stay awake to watch the altar to be sure the fire never died out. It was a very important job! So without letting anyone know when, or on which night he would do this, the High Priest would sometimes come around softly in the wee hours of the morning while it was still very dark to check on the priest on duty, to see if he was doing his job as the watchman of the fire. If the priest on duty had fallen asleep and was allowing the fire to go out, the High Priest would literally take some of the burning coals in one of the special shovels and dump the hot coals on to the edges of the sleeping priest's garments! Of course as soon as his clothes would start to catch fire, he'd wake up in a panic. Naturally he'd throw off all his garments which were now on fire so he himself would not be burned to death. He would literally go running into the night stark naked. All because he did not stay awake and watch his garments. This would be a most humiliating lesson to him and all the priests. So they nicknamed the High Priest – whom they call the Kohen Gadol – as "the thief in the night".
Now does Revelation 16:15 make more sense, with this in mind?
"Behold, I am coming as a thief. Blessed is he who watches, and keeps his garments, lest he walk naked and they see his shame."
Yeshua is telling us to be doing our job – watching the zealous fire of our calling, to guard our garments – which stand for righteousness, God's righteousness covering us. Remember the Laodiceans are described as not being zealous and being found naked.
The description of "thief in the night" is a description of when He will come – at a time we think not, unexpectedly (Matthew 24:44). When we couple this understanding with the very clear verses about how He comes, it should be clear that when He actually does return, everyone in the world will know it. He won't be coming quietly as a thief in that sense. But in timing, for those who are spiritually sleeping, He will come as a "thief in the night". But for the priests who were awake, and who did not sleep on their watch, when the High Priest came around it was not a bad thing.
If we're doing our job and watching the fires of our calling to stay on fire for the things of Yahweh, staying zealous, neither should Yeshua appear to US as a "thief in the night"! We won't be found naked. Nor will we have to go running into the night, naked, ashamed of ourselves. This is why Paul was able to teach the Thessalonians that "the day of the Lord should NOT come upon them (or us) unexpectedly!" We should be people "watching the times and seasons", which pertain to keeping the Holydays as reminders of Yahweh's great plan and timetable. In the Old Testament, the word for "times" or "seasons" was often the Hebrew word "moed", meaning God's holydays, his appointed times, the days we have appointments with Yahweh to keep HIS holydays. So for us, Yeshua should NOT be returning to us as "a thief in the night". Paul makes it very clear that zealous believers should not be caught off guard!
1 Thessalonians 5:1-10
But concerning the times and the seasons, brethren, you have no need that I should write to you. 2 For you yourselves know perfectly that the day of the Lord so comes as a thief in the night. 3 For when they say, "Peace and safety!" then sudden destruction comes upon them, as labor pains upon a pregnant woman. And they shall not escape. 4 But you, brethren, are not in darkness, so that this Day should overtake you as a thief. 5 You are all sons of light and sons of the day. We are not of the night nor of darkness. 6 Therefore let us not sleep, as others do, but let us watch and be sober. 7 For those who sleep, sleep at night, and those who get drunk are drunk at night. 8 But let us who are of the day be sober, putting on the breastplate of faith and love, and as a helmet the hope of salvation. 9 For God did not appoint us to wrath, but to obtain salvation through our Lord Jesus Christ, 10 who died for us, that whether we wake or sleep, we should live together with Him.
That all makes a lot more sense now, doesn't it?