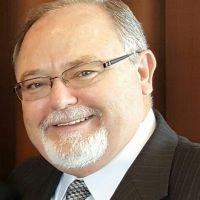 "What should I do? Which expert should I follow?" I'm hearing this question a lot lately, especially THIS year.
You may or may not have heard of the huge recent decision by many who do not follow the rabbinic calendar to keep the Passover and Days of Unleavens (or Unleavened Bread) a whole month early. Therefore, this year, many are planning to keep Passover day on March 24, and most of those will keep the bread/wine Passover service the evening of March 23. And the first holyday of Unleavened Bread for these folks will be Friday, March 25. Those on the rabbinic calendar will be keeping those days near the end of April on the appointed days.
This year, this discussion about keeping it a month earlier than the rest has nothing to do with the Equinox. So don't jump to that conclusion. It's a different issue this year.
You know perhaps already about the debate that has raged for decades between the rabbinic orthodox Jewish calendar that most Jews follow, and most Church of God groups follow – and the one that goes by visual sighting of the new moon in Jerusalem. Usually the latter group ends up keeping the holydays one or two days later than the first group. But this year, there's a whole MONTH difference between some of these groups.
What happened? Why the change? In this blog I hope to simplify what's happening and what your role is and how to help you feel about your decision.
It boils down to this. The first month was originally called the month of Abib (or Aviv) by God himself. Nisan was the new Babylonian name they accepted years later. If you check the context and find that Yahweh is the one speaking, you'll see that HE himself calls it "the month of Abib" (on your own time read Exodus 23:14-15; Ex. 34:17-18; Deut 16:1 –and notice if you go back, that it is Yahweh who is speaking).
When they Jews came back from Babylon, they had renamed some of the months by the pagan Babylonian names including the first month – to Nisan. And there's the great new name Tammuz (ever hear of that name?), and so on. But it was originally called Abib in the Bible.
Abib refers to a stage in the first grains to be harvested – the lowly barley. The first of the firstfruits of barley pictured the Messiah who would be raised (waved) to heaven to be "accepted in our behalf" (just as Christ did for us), as Leviticus 23:9-11. Then the real barley harvest could begin.
Those who are keeping the Passover a month early will also be remembering Wavesheaf day on March 27, which coincidentally is also Easter Sunday, for whatever that is worth. The fact that the first month is called Abib points to that stage of barley harvest when the barley is green but at a certain stage of being able to be harvested, dried and then eventually milled into very fine flour. I'm keeping the discussion basic. There are many websites that go into far more depth.
MY point is to figure out what to do about it and how to deal with one another because of all these differences of viewpoint.
Now – why are some keeping the Passover in March instead of April? Click on "Continue reading" to get the overview and what you need to do about it.