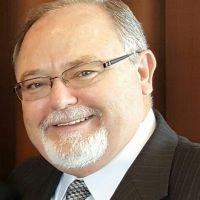 Many of you know that Christmas celebrations long pre-date the actual birth of Christ and that much of what is included in Christmas celebrations clearly go back to paganism. I mean things like yule logs, wreaths, Christmas trees, mistletoe customs, partying at winter solstice, and on and on. Any quick Google search into the pagan roots of Christmas will confirm what I say.
On top of that, there's no way Messiah was born on Dec 25, in the dead of winter, in the rainy season in Jerusalem-Bethlehem. If the DATE of his birth was so important, why are we not told what the date is? And why do 2 gospel accounts completely ignore the details of his birth? And why is there no mention in the book of Acts or any of the epistles telling us about the great Christmas celebrations of the early church? Because they didn't have them.
And so I don't celebrate Christmas, Easter and so on. I DO believe and am SO grateful for the birth of my Savior though. But I do not participate in the pagan history of Christmas!
So here's the point of today's blog: "But what if, in our home, we keep Jesus as the Reason for the Season? What if we sing praises to him, and worship HIM, and not put as much emphasis on the pagan symbols? Would that be alright then with God?"
The answer is – if you understand the truth, the truth will set you free – and the truth is God's word. So let's see what God's word has to say about worshipping HIM in the way that pagans have worshipped their gods.
First of all, remember the gold calf story? What you might not have realized is that Aaron told the Israelites that as they worshipped that gold calf, they really were to do their worship to YHVH, to "the LORD". Did you realize that? Here it is below. But did God accept that? Or did that not in fact make him even MORE furious that they put HIS Holy, Set-apart, hallowed name on to a golden calf?!!
READ EXODUS 32 FOR YOURSELF and tell me what God thinks!
Exodus 32:5-8 – "So when Aaron saw it [the gold calf], he built an altar before it. And Aaron made a proclamation and said, "Tomorrow is a feast to YHVH (the LORD)." 6 Then they rose early on the next day, offered burnt offerings, and brought peace offerings; and the people sat down to eat and drink, and rose up to play.
7 And YHVH (the LORD) said to Moses, "Go, get down! For your people whom you brought out of the land of Egypt have corrupted themselves. 8 They have turned aside quickly out of the way which I commanded them. They have made themselves a molded calf, and worshiped it and sacrificed to it, and said, 'This is your god, O Israel, that brought you out of the land of Egypt!'"
Now if much of Christmas tradition is rooted in paganism – and then given a Christian re-label, does it matter?
Here's more of what GOD says:
Click on "Continue reading" to finish the other clear statements from God about how he feels about worshiping him through pagan customs.