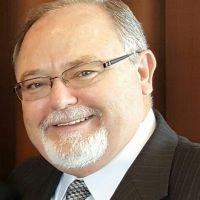 Where is your focus?
There's a lot to be serious about, even scared about, even terrorized about – in recent news. A lot. And we know that sometime in the near future we will be in the midst of the "worst time of trouble the world has ever seen". So maybe the title of this blog seems silly to some of you. I hope not. It could be one of the most important reads you do all year.
Matthew 24:21-22
"For then there will be great tribulation, such as has not been since the beginning of the world until this time, no, nor ever shall be. And unless those days were shortened, no flesh would be saved; but for the elect's sake those days will be shortened."
When we look at the horrors of the Spanish Inquisition, of modern day ISIS butchery and torture, of the slave camps of Nazi Germany against so many millions of Jews, Poles, gypsies, and so many others… what's coming ahead is far, far worse. And we're here in these end times.
We have terrorism on the rise – all around the world. I receive news updates that describe in horrifying detail what is happening to innocent people. Children and young girls are being sold into slavery. Others are buried alive in front of their parents. Unspeakable horror is going on in so much of the world. On top of all that, we see immorality, vice, demonism, interest in the occult, violence, falsehood, disrespect, murders and thefts – often all done in the name of what is good. Evil has been released in a way we've never seen before in our lifetime.
If that's not enough, we see more and more wars plus rumors of even more wars about to begin. Our national leaders seem incapable of reversing the careening decline of everything good – and in fact they often seem to be leading the world into ever more debauchery, violence and evil. Even the weather seems to be upset. Floods over here and drought over there. Hurricanes, tornadoes, typhoons, droughts and famines, earthquakes of giant proportions – and the list is endless.
So what's there to feel "bright" about?
Pastors and teachers of the Word – and of prophecy – can cause a result in God's children that we don't really want. We should not be leaving ourselves or others with a feeling of doom and gloom as we speak of the years ahead. If I left it with what I've just written, I myself would be guilty of that very thing. But we must not leave it with the doom and gloom whose crescendo is becoming ever louder for those with eyes to see and ears to hear. We must look beyond the horrors still ahead of us. Yes, there is a brighter tomorrow.
I myself will speak more and more about what is starting to happen and will continue to grow ever worse as prophecies are fulfilled in rapid succession in the next decade or two. But again, a good teacher also will keep us focused on the end game, on the how the story ends.
What I find so concerning is that so many of God's children seem more interested in the latest Star Wars movie, or the latest hit song or new gadget or awesome app for their I-phone than they are in the things of God. I hope you're not one of those. It's like they're in la-la land, unaware of how the stage is being set for the final scenes in this horror show called "the last days".
But in all of the bad news out there, what is it that we must never ever forget? THAT is what will keep our faith, hope and love alive. It is the key to getting through the tough times coming very, very soon. And remember, for millions, the "tough times" are already here. We had relatively few people killed in San Bernardino and the whole nation – rightfully – fell into shock. More were blown away in Paris, and Beirut and other cities around the world.
But don't forget, mass killings and bombings like that happen with shocking regularity in places like Iraq, Syria, Pakistan, Yemen and so many other countries. "Over there" it's not uncommon to hear of a marketplace being bombed or attacked and dozens and dozens blown apart. Those are also real people with real families. And then it happens again a few days later in the same country, and then again and again and again.
So "the tough times" are already here for much of the world. We here in America and the western world will see more of these horrific scenes happening in our own neighborhood in the days and years to come. Partly because it's prophesied to happen – and partly due to our own country's crazy political decisions and inaction on things that really matter.
WHAT is the key that we must never forget in all of this? What will keep us upbeat and sane and hopeful? What and where are the "bright days ahead" that I speak of?
Click on "Continue reading" to get the answer.