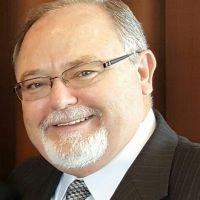 Where's YOUR voice?
Believers in Jesus Christ or Yeshua the Messiah – unfortunately – still seem to like to be separated from one another. I realize there are true believers and false ones. There are nominal "Christians" and real practicing Christians. But that's not the point of this blog.
Whether others out there who call themselves "Christian" believe exactly the way you do, you need to be aware of this: Christians around the world are being tortured, imprisoned and even killed for their belief in Jesus (you know I call him Yeshua).
The prophet Ezekiel was told in a vision in Ezekiel 9 that a mark was being placed on those who "sighed and cried" for the abominations in the land. Will God Almighty place a mark on your head? You surely are praying about and sighing and crying for the atrocities going on all around you.
A 27-year old Christian mother(MERIAM IBRAHIM),is imprisoned in a filthy overcrowded jail in Islamic Sudan, along with her 2 year old son and newborn Americandaughter – surely we can do or say something. She was shackled in a stinking fetid prison with hundreds of inmates in the jail, while giving birth to her newborn little girl recently. So now her 2 year old son and NEWBORN baby girl are all in a terrible jail with her, as she's shackled in a Sudanese prison.
Why is all this happening to her? Because she won't give up her belief in Jesus Christ. Surely we can pray for her. Some believe she is a US citizen. Though that's not proven yet, my point is bigger. Why the silence when those who profess a belief in Christ are treated this way? Now that she's had her baby, the next step—if nothing stops the process-- is they are going to flog her with 100 excruciating lashes, and then they will hang her until she dies. Her child is to be given to Islamic "parents' to raise in that great religion of peace – Islam.
All this in Sudan—which has received BILLIONS of U.S. dollars. And our President has YET to say one word about this. Our Secretary of State has yet to say one word about this inhumane "treatment". How about you? And would YOU be as faithful to your belief in Yeshua as she has been so far? Would YOU agree to 100 lashes and then to be hanged, all because of your belief in the TRUE Son of God?
Makes one think, doesn't it? Surely you can mention her and her babies in your prayers? Surely you can sigh and cry for her?
There's also the Christian American pastor in Iran who has been in and out of jail for his beliefs – with threats to his life daily. In the past couple weeks,American Pastor Saeed Abedini was beaten, removed from his hospital bed where he had been receiving much-needed medical care, and forced back to a deadly prison in Iran. Would you and I have recanted long ago, or would we be holding firm to our loud and clear claim that we are believers in Jesus Christ and we will never give that up?